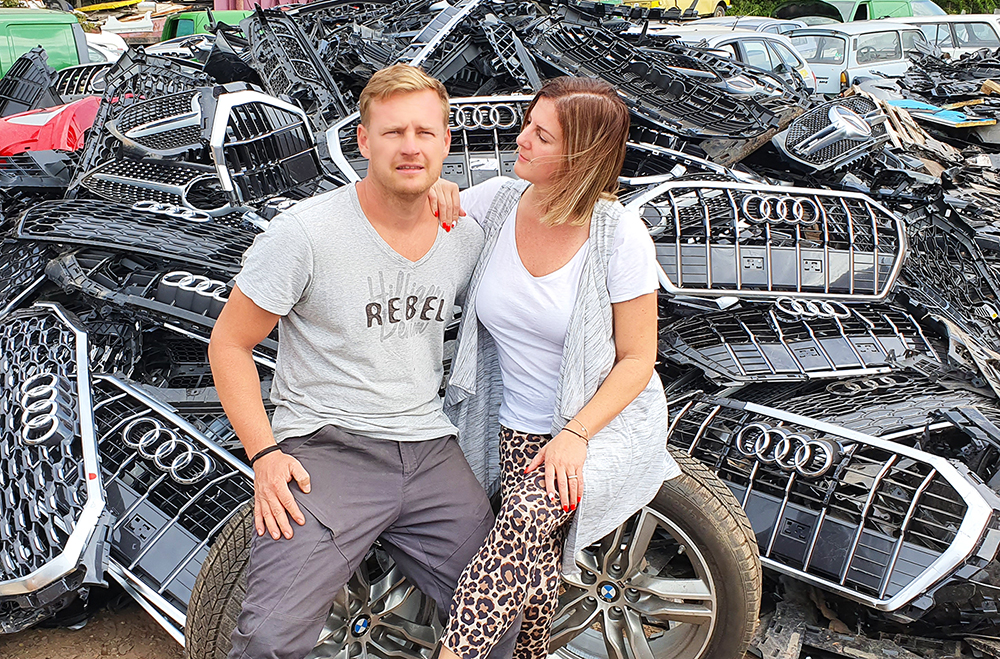 Every bag of Back2Bag has its own soul brought from a car that comes to life by using recycled materials like airbags, leather- and textile seat covers, seatbelts. With these elements, unique characteristic features create those individual stories that belong to our every product.
The founders are Balázs Kovács and Viktória Kovács-Sárándy who have started to rethink the materials that have been collected in their car wreck company and can't be recycled under industrial circumstances. There are a lot of creative possibilities hidden in these unbelievably strong yet light textiles and durable yet elegant leather materials - with interpreting them, we've made many types of bags, garments, furniture. Notebook bag, shoulder bag, tote bag, or jacket - if inspiration comes, we realize it soon and give that a go.
Our work has been honored many times (f. e. Ozone Green Award) and we also gave more interviews on TV channels, newspaper articles, and radio. Besides making eco-friendly and sustainable products, we're also endlessly working on unique solutions that are exceptional on the market, for example, airbag painting or special product types (bag portfolio for Zoltán Bessenyey 2-times ERC3 winner and people confined to a wheelchair).